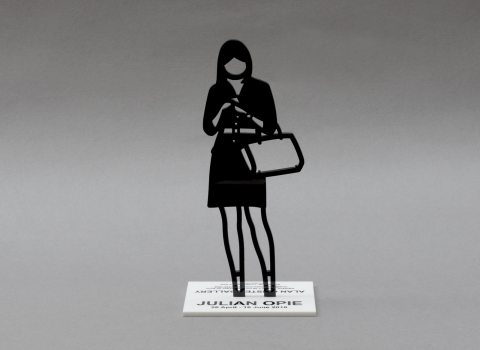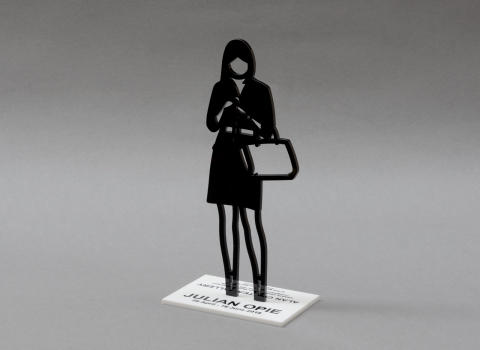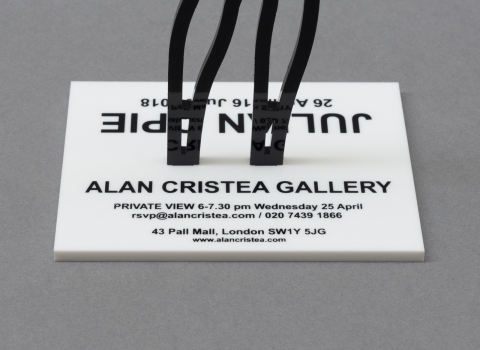 Acrylic invite statuette - female
£30.00
Acrylic cut out statuette created as the invitation for Opie's solo exhibition at Alan Cristea Gallery, London in 2018. Comes in two parts which slot together, featuring the artwork Handbag from the 2018 series of Australian statuettes.
Figure is 25 cm high, the base measuring 12 x 9 x 0.5 cm
Base is etched with the artist name, exhibition and event details.