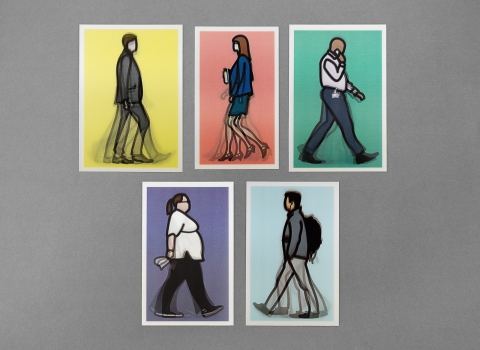 Walking in London 1, lenticular postcard set.
£30.00
A set of 5 lenticular postcards based on the edition series Walking in London. 1. from 2013. Including the works Banker., Lawyer., Detective., Nurse., and Student. 
Published by Alan Cristea Gallery
Card dimensions vary (17 x 11 cm approx)
Presented in a clear plastic folder.